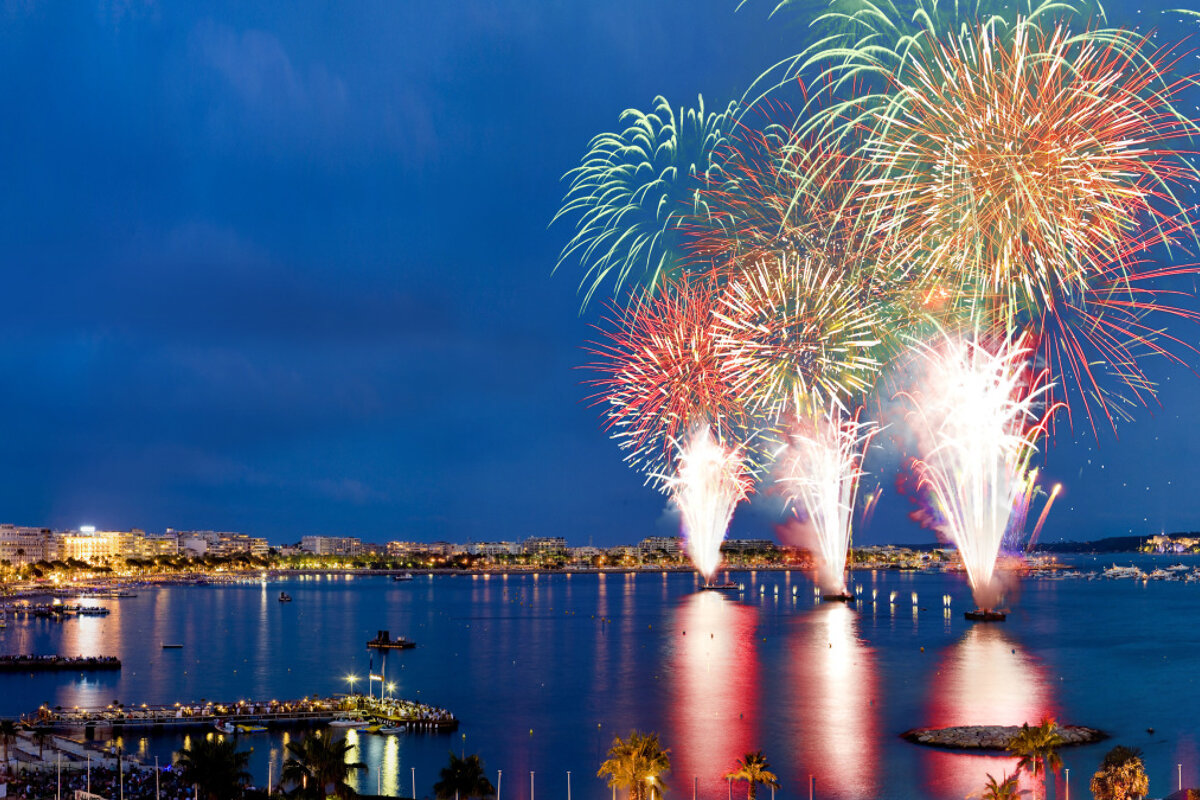 International Fireworks Festival - Festival d'Art Pyrotechnique, Cannes
International Festival of Pyrotechnic Art in Cannes
The bay of Cannes has been hosting this International Firework Festival since 1967. The displays are held on various dates throughout July and August and each event attracts over 100,000 people who come to "oooh" and "aaah" at the amazing colours and effects that light up the whole of the bay.
Firework specialists from around the world attend this festival to dazzle and delight audiences with their pyrotechnical expertise as well as competing to win the coveted 'Vestale d'Argent' and also the 'Prix du Public' (Audience Award).
Each display has a different theme and musical accompaniment from around the world and has artists from as far afield as the Canada, Poland and Norway, plus France and nearby Italy and Switzerland.
Location